What's it like to work at The Recruitment Group?
Corporate Social Responsibility
in our marketplace, in our workforce, in our communities, in us.
For us, its important that we focus on our obligations as a corporate citizen, the obligations to our clients and also to the communities in which we live and work. Our employment policies not only comply with all relevant legislation, but seek to exceed standard requirements and expectations thus ensuring that the working environment across the business embraces diversity and offers fairness and equality of opportunity in every respect.
For us thinking 'like this' is a way of life. We are always looking to reduce our carbon footprint, being responsible and caring for the environment around us and looking to engage with local suppliers at every opportunity.
Our workplace is centred around the mental health, physical health and wellbeing of all of our employees and we offer a number of ways for our staff to ensure that they are looking after them selves and one another.
We are always looking for the next challenge we can do to raise money for charity and will soon be partnering with a charity of choice for the up and coming years activities.
With our head office based in Loughborough and the university being such a key part of the town, we thought it fitting that we created a 'partnership' with them, not only for assisting their business attracting the right people, helping the local students find work, but also with something new and exciting that is soon to be revealed......
​
​
Here's what our employees say..
​
WHAT DO YOU ENJOY THE MOST ABOUT WORKING WITH THE GROUP?
"The people! There's always a great atmosphere in our office, we look out for each other and everyone is pleased with their colleague's success. "
- Hayley Biddulph, Recruitment Consultant - Loughborough
​
WHY DID YOU JOIN?
"The people!
Everyone has been really friendly and supportive, and all Senior Managers have made me feel as though I can always pick up the phone to them. I also really enjoy working with my team; we've been working together for a long time, and feel very much like a family. The new additions to the team have slotted in perfectly. There are some really talented people within the business, and it's nice to have such a great support bubble. "
- Matthew Buckley, Senior Consultant - Birmingham
​
Read more from Hayley and Matthew's interviews in our News section.
​
Training & Development:
Whether you are new to the world of recruitment, or you are a seasoned pro, we know that starting a new job at a new company can be daunting. We go through a comprehensive onboarding programme including a 'buddy' system which is designed to make you feel right at home, right from the start of your career with us.
We take time to get to know you, what drives you, what motivates you and where you want to get to. We take this information and create an action-plan all about you. Creating a training and development plan that is designed just for you, to get you to where you want to be, whether that is support on the basics or developing your managerial skills, we are here to make sure that you have all the tools you need to succeed.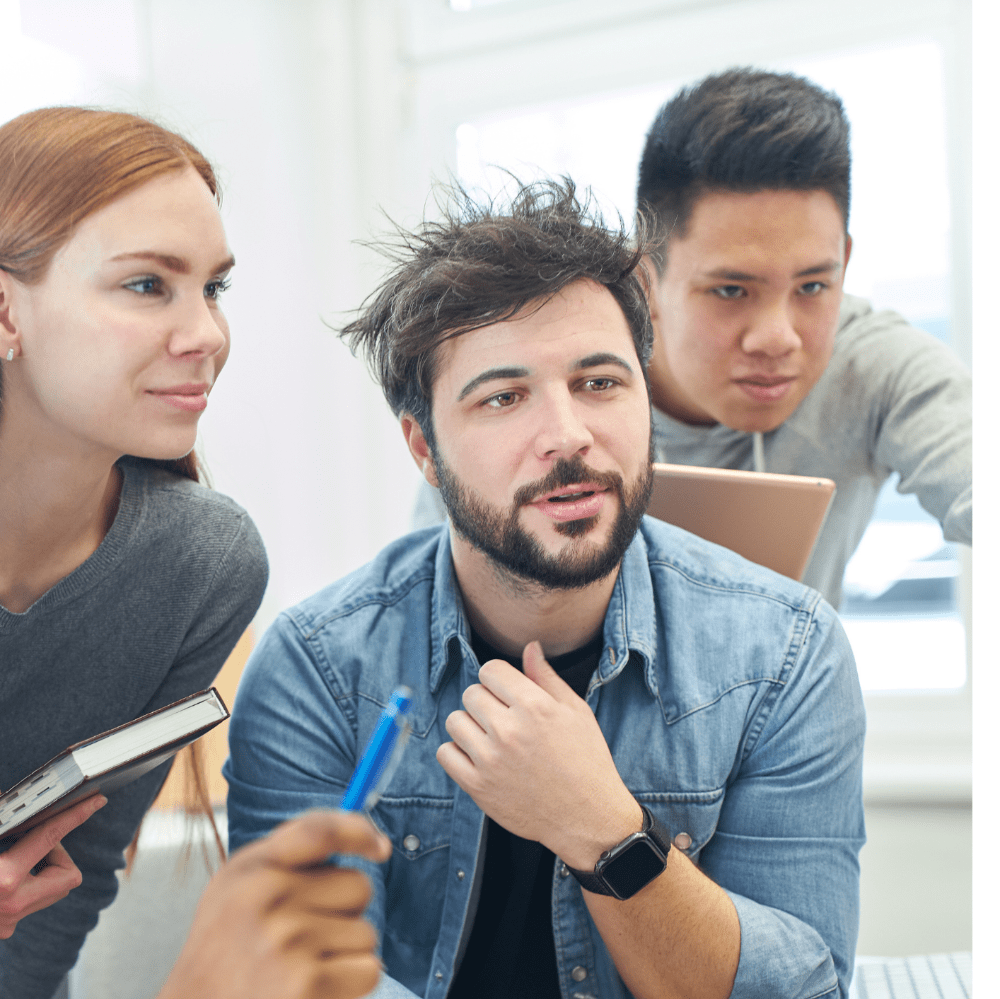 Check out our internal vacancies below